Enter the Fringe (2017)

Best Film, Audience Choice (Red Giant Film Festival)

In a mutated and desolate future, a group of scavengers for hire are forced to choose: survive or save humanity.

Chrysaline (2017)

Official Selection (Louisiana Film Festival)

What does it take to create a super villain? When a mysterious old man witnesses her powers, Charlie is forced to find out.

White Ghost (2017)

​

Utah Film Award nominee (Best in Category)

When a serial killer begins to terrorize a quiet town, the authorities do everything they can in order to stop it.

Pegasus Hunter (2016)

Utah Film Award nominee (Best in Category)

Chad Steelman, local legend and deadbeat, recruits a team to take vengeance on the mighty Pegasus.
Testimonials
"Cody composes, arranges and provides 10 minutes of original music to fit the style of a different story each week. His music blows me away every time, even down to dynamics, crescendos and the wide range of styles. He has a vast knowledge of composition and always brings music to fit the exact mood."
​- Hayden Lee, Travel Stories Podcast

"Cody took on a challenging soundtrack for our film "Chrysaline". Not only was he easy to work with, his creativity enhanced my vision for the film intensely. It would not be as wonderful as it is without his expertise on the score."
- Taunya Gren, "Chrysaline"

"Cody has worked tirelessly on his first feature film with my project "Pegasus Hunter". He was extremely easy to work with, tenacious, and a good communicator. His work is unique and thoughtful and I will definitely be using him again in future projects."
- Lucas Millhouse, "Pegasus Hunter"

---
Powered by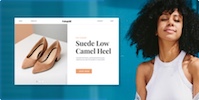 Create your own unique website with customizable templates.